SkyWin screen shots
This is the main component where you can administer members, groups, air planes, jumps, monetary transactions and all other related information for skyding.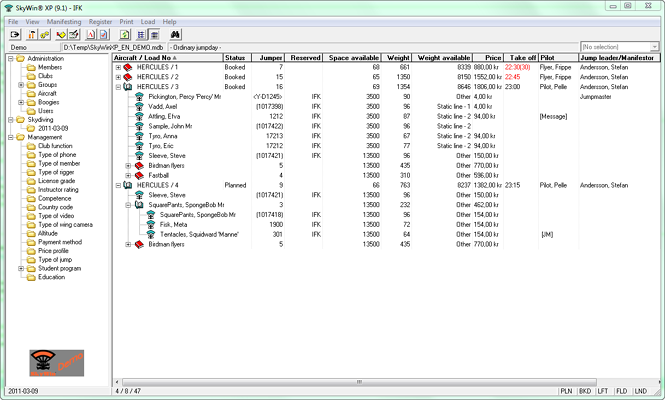 SkyWish is a complement making it both easier and smoother for jumpers and the personnel running SkyWin®. In SkyWish jumpers, or group of jumpers, can manifest themselves.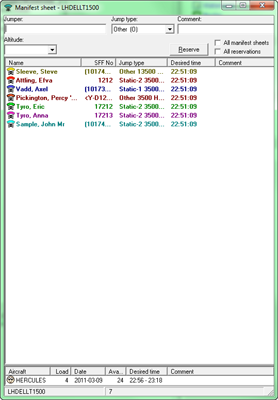 The smallest part of SkyWin® which is a utility for the manifest personnel, showing loads and which calls have been announced. It also reminds the user when it is time to announce new calls.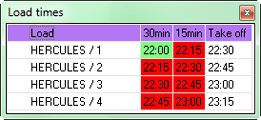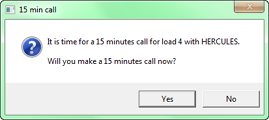 This is a load monitor showing all upcoming loads and the jumpers manifested in them. SkyView is a web page produced from SkyWin
®
which suits well to be displayed on a large screen for jumpers to seek information at. (See this
example of SkyView
.)